Made in Australia
by women working from home!
Premium Quality
Italian Recycled Fabric, Chlorine & Sun Resistant
Athletes Choice
Worn by Olympians
"One of the most comfortable training swimwear!"
What customers are saying?
We are fortunate to have great support.
I had never worn this type of trunk until now. Honestly I really love everything about them and the SWOZZI brand. Thanks for getting me onto these.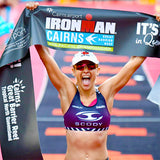 Not only do the Swozzi Cozzi's patterns look great, the togs sit perfect in the water. The fabric of the one piece stays firmly where it is intended under tough training conditions despite having fashionable thin straps and a trendy design. No movement.. No worries!
SWOZZI are seriously comfy, like swimming in the nude, whilst looking off the wall
I absolutely love the fit of the SWOZZI one-piece. I have never liked swimming in a one piece as it always felt so restricted. After trying SWOZZI's one piece I have completely changed my mind. Not only is it comfortable but the cut is flattering and looks great! The Lycra they use is also very high quality and withstands the effects chlorine so well. Cannot recommend SWOZZI enough!
Thanks SWOZZI for your awesome support with Mavericks Coaching Alliance. We love your swimwear and caps. They are the best we have every had. 
SWOZZI means Swiss-Aussie!
Sport team created in the 90s. Swiss & Australian Athletes Sadly a founding team member Theo died from a brain tumour. The team continued to race in his HONOUR under Team SWOZZI.
Becky is one of the original team members and creator of the awesome SWIMWEAR brand.
She is a Swiss & Australian Citizen.
.